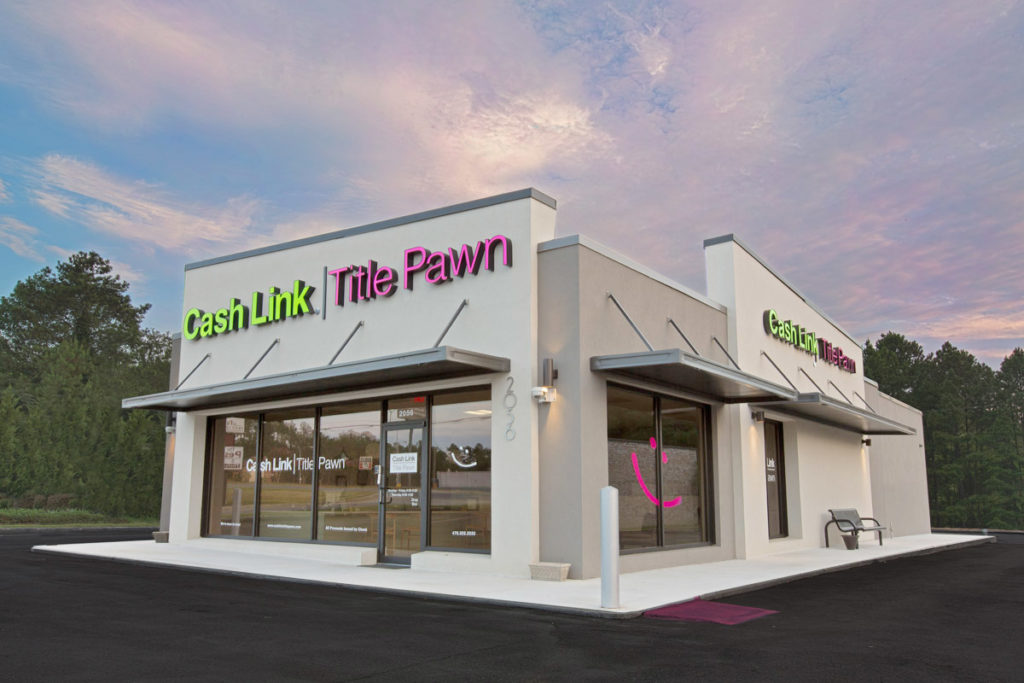 ---
478.322.2222
Hours: M–F 9:00–5:30 PM SAT 9:00–4:00 PM
---
We have been operating our title pawn business on Watson Boulevard for 23 years.
We are located directly across the street from Arby's and the At Home Department Store and directly beside Peachtree Pest Control. Our Warner Robins office is located on the north side of Watson Boulevard.  We are located 0.7 miles west of North Houston Road and about 5.2 miles from Interstate 75.  We have a large parking lot with lots of parking for our customers.
Our current 2056 Watson Boulevard business location is about 2000 square feet and is what we believe to be our most dynamic store by appearance.  In October of 2013, we purchased this property from Pier 97 Seafood & Grill. We hired a professional interior designer to design the interior and exterior of this Watson Boulevard store which we opened in the spring of 2015.  Remodeling this store was a lot of work, a lot more than we envisioned. We have placed a lot of time and dedication into making this store beautiful and we are very proud of the end result. Cash Link Title Pawn opened for business at our new current 2056 Watson Boulevard location about 18 months later in the spring of 2015.
Prior to opening our current business location in 2015, we previously operated our title pawn business at 1716 Watson Boulevard under the name Ace Title Pawn, which was opened in 1994. The previous office was about one mile east of our current office location.  We operated our title pawn business at our former location from 1994 thru 2015 before we opened our present business location.
Warner Robins or as we like to call it, Wonderful Robins has grown tremendously in the last 23 years with Robins Air Force Base growing so rapidly.  If you are ever in need of an instant title pawn to solve your short term financial needs, we're here for you and happy to help.  Cash Link Title Pawn is serving the communities and neighborhoods of Warner Robins, Centerville, Byron, Perry, Hawkinsville, Fort Valley, Kathleen, Elberta, Bonaire, Roberta, Houston County, Bibb County, and all surrounding areas.
2056 Watson Boulevard
Warner Robins, GA 31093
Cash Link Title Pawn
Watson Boulevard | Warner Robins, Georgia